Event & News
Payment Channel information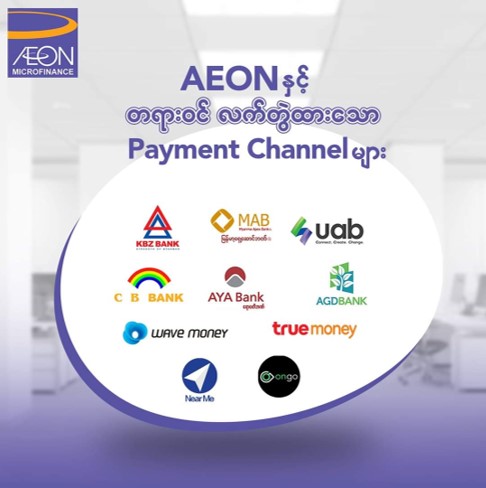 AEON has partnered with banks and online payment channels to facilitate loan repayments. For more information, please visit the following link.
www.aeonmicrofinance.com.mm/mm/repayment/payment-channel. Please be informed that the loan must be repaid only after completing the 16-digit agreement number and name of the applicant.
Currently, there is a problem with Messenger Reply service from AEON Microfinance Myanmar Facebook Page, so you can send a message through AEON Mobile Application and contact AEON Customer Service Hotline 09 969 712 111.