Event & News
Announcement of extension for loan disbursement counter at Pearl Condo
Good News for our P-Loan customer.
We extended and opened to provide better customer service with 11 loan disbursement counters at Pearl Condo.
It's located inRoom-212, 2nd Floor, Building(D), Pearl Condo, Kabar Aye Pagoda Road, Bahan Township, Yangon. Between Kokekine and Harmictic Bus Stop, KabarAye Pagoda Road, Pearl Condo. For more information about map
https://www.aeonmicrofinance.com.mm/en/contact-us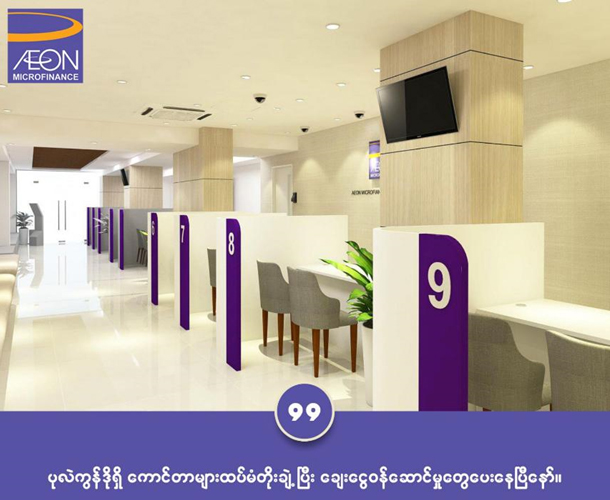 AEON Microfinance (Myanmar)Co., Ltd.